Hybrid IT And Hybrid Cloud…
There has been some chatters in the industry about Hybrid IT and Hybrid Cloud. Some endusers got confused between the two lingo.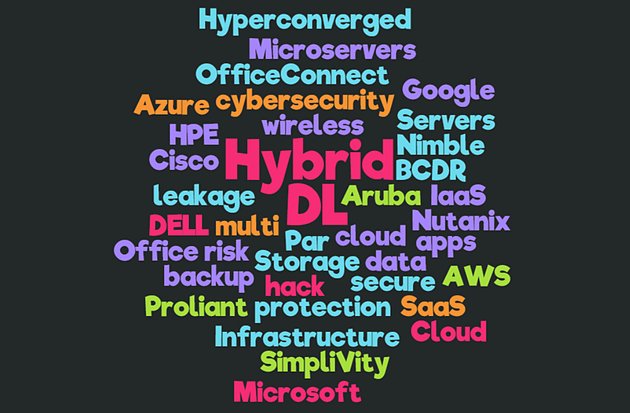 Many view these as the same thing going by different names.
Hybrid IT was probably conjured up some five years ago. But became more mainstream recently. It was probably first surfaced by HPE in their strategy against cloud computing providers, such as Microsoft and AWS.
Hybrid Cloud came on board more recently.
However, there could be some nuances inside each of the lingo.
To put it in one perspective:
Hybrid IT consists of an approach which organisations adopt on-premise and cloud resources to serve their business needs. Hybrid IT is positioned to be more reliable and from a risk management perspective, provides a safer option for organisations to keep their digital properties secure. For example, a company which subscribes to Office365 for its SaaS option and at the same time, parked important data in-house in their HPE Proliant servers
Hybrid Cloud consists of an approach where organisations adopt cloud services from multiple vendors. For example, a company can subscribe to Microsoft Azure and Google apps at the same time. Azure can be used to replace traditional hardware server where data is being stored, while Google apps is being used for SaaS option (similar to Office365)
Nonetheless, the two tend to be used interchangeably.
If you should become perplexed, EDS is your first port of call. Drop EDS a note and our consultants and solution advisors can assist you to break down the confusion.